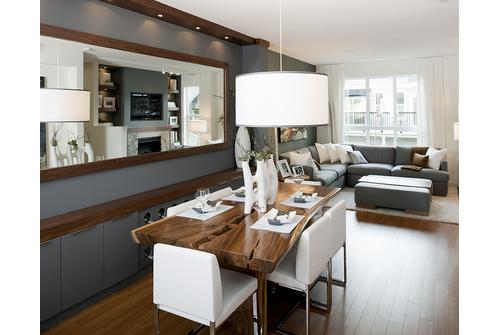 As nerdy television shows and gadgets make their way into everyday life, it's only fitting to think along these lines when a friend just moves into a new home.
Geeky housewarming gift ideas don't have to center around computer programming, but can reflect current technological times with functionality and humor.
From perfect cellphone charging stations to classic video game mementos, cool gift ideas will be your specialty.
Great Housewarming Gifts Every Geek Homeowners will Love
Smart Thermostats
Tell a friend you care by offering them a smart thermostat.
Everyone wants to save money on energy use and these gadgets do the hard work for you. These products actually learn about favorite settings and alter the temperature automatically.
You can control it remotely from a smartphone or tablet too. All your friend needs is the device and app. Even set it up for them to display the present in action.
Of all the cool gift ideas, smart thermostats are all the rage.
WiFi Password in Code Form
As more homes add in personal WiFi, the passwords tend to grow in length as well. Your friend will thank you profusely with a code instead of a password. Essentially, you program a current password into a QR code reader.
Instead of manually plugging in a password, you scan your device in front of the code. Friends and family instantly have the WiFi activated on their gadget.
The password is quickly changed at any time while retaining the same code activation process.
USB Wall Outlet
Everyone is always looking for a charger around the home so make one or all the outlets charger-friendly. Give your friend USB wall outlets.
These outlets are basic electrical sockets, but with USB sockets installed beside them. Simply plug the device's wire adapter into the wall and start charging.
This item is another gift you may want to install for the homeowner. They can plug their device right in without involving any installation process.
Try installing the outlets where they are easily accessible, such as in the kitchen or bedroom.
Vintage Video Game Rug
Make your geeky housewarming gift a relic from the past. Recall a favorite childhood video game and look for furniture brandishing the game board.
From Pac-Man to Super Mario Brothers, manufacturers print vintage video game screen shots on almost any item. Try a huge rug for the friend's home office. They'll smile every time they walk in the room.
These rugs can be used in almost any room so evaluate the home's dimensions before settling on a rug size. They may want the entire family room decked out in video game nostalgia.
Responding LED Candles
Your friend may want to have candles lit all the time, but concerns over fire hazards prompt them to forget the beautiful habit.
Give them a safer candle alternative with responding LED candles. These candles look just like the real thing except they use brilliant light-emitting diodes to create the haunting flame.
There's no switch to these candles either. Blow them out or turn them on as needed. Internal sensors respond to blasts of blown air to make the candles seem real.
Bring your friend's new home into the 21st century with some of these housewarming gift ideas. Simply concentrate on their favorite genre and find that special something.
Even the smallest gift means a lot when given with genuine heart.