Attending a Housewarming Party? Here is What You Can and Cannot Give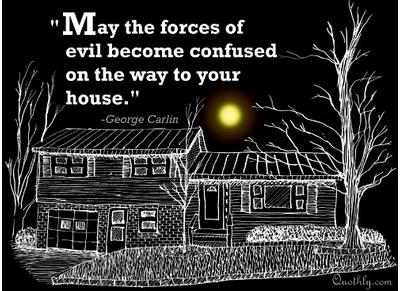 What Makes the Best Housewarming Gift Ideas
[dropcap]H[/dropcap]ousewarming gatherings have long been a part of human civilization. Their roots probably go back to prehistorical times. But in recorded history, the term housewarming refers to the literal warming of a new house.
Warm Up the House to Ward Off Evil Spirits
In the days before central heating became a standard feature of modern homes, it was customary for friends, family members, and neighbor to bring new homeowners armloads of firewood as housewarming gift.
Fires were lit in all available fireplaces for the purpose of thoroughly warming the house as well as warding off evil spirits. Many of those attending brought other gifts as well, but in those days, there wasn't nearly the variety of housewarming gift ideas to choose from that are available to today's consumers.
Popular Housewarming Gift Ideas
As in medieval and ancient times, however, popular housewarming offerings include food and wine.
A loaf of bread, for instances, symbolizes the wish that there is always enough food for everyone living in the house.
These days, however, those looking for housewarming gift ideas generally give recipients food and wine baskets containing many different items rather than simply a loaf of bread.
Fruit, wine, specialty cheese, preserves, and fine chocolates are all staples of the average housewarming food basket.
Other popular housewarming presents include culinary items. Because many modern couples already have basic appliances and kitchen utensils, housewarming gifts tend to be luxury items that the homeowners haven't purchased for themselves. The list of luxury items include silver wine openers and champagne buckets.
Sometimes, it is a good idea for friends and family members to pool resources and purchase a big-ticket item such as an espresso machine.
Gender-Neutral is Always More Advisable
One good rule of thumb in selecting a housewarming gift is to ensure that they are gender neutral.
For instance, it is not advisable to give a bottle of fine floral scent as a housewarming gift. This because such gifts will benefit only one half of the couple.
Housewarming offerings should always be something that both partners can use and enjoy equally. If one partner is an avid golfer, golf-oriented gifts are not advised.
However, because many modern new homeowners are single people, it therefore possible to tailor gifts in a more personal way in this circumstance. If the homeowner collects something such as Polish pottery, for instance, a nice Unikat plate would be an excellent addition to his or her collection.
Trees or Landscaping
Some people prefer to give trees or other types of landscaping plants as housewarming gifts. This should only be done when the preferences of the recipients are well-known.
Some people may not wish to have a flowering cherry tree or the latest hybrid tea rose. If the property is in need of landscaping, it might be best to purchase a good book on the subject rather than to buy actual plants. Or maybe a landscaping package is also a cool gift idea.
Art Pieces or Home Decor
Although it might be tempting to purchase home decor items to present to new homeowners, this is only advisable in cases where individual tastes are extremely well-known.
Those who purchase decorative items such as wall art or ceramics run the risk of putting the homeowners in the uncomfortable position. They might be forced to display something in their homes that they don't really love. In the worst case, don't feel offended if your items end up being hung as closet decorations.
Your Pick for the Best Housewarming Gifts
Housewarming presents that are geared toward the home are the safest bet. Gifts will depend on the individual needs of the recipients.
A young person or couple just starting out may be in need of basics, while luxury items may be more appropriate for more established individuals and couples. Gift-givers who are unsure can never go wrong with baskets of fine food and wine.
Gift hunting can be stressful for some and it's not only limited to housewarming gifts. If you're attending a baby shower party, be sure to check out our baby shower gift ideas & recommendation for quick inspirations.