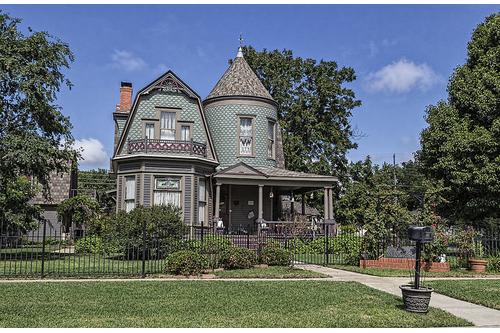 If you're considering several retirement gift ideas for your parents, there are many factors that need to be evaluated. Retirement is full of relaxation and excitement over hobbies becoming everyday pursuits.
Where you decide to retire is a personal matter for every person or couple. From safety to pricing, a retirement location should be a family decision to select the perfect place.
Is Staying In Current Home an Option for Retirement?
One of the smartest decisions you can make for a good retirement place is simply staying in your home. The family home could be paid off, making it the most affordable and comfortable choice for retirement.
Its neighborhood is familiar and neighbors could be old friends. However, retirees may want a change in view. There could be stairs that become an obstacle as old age sets in.
Some of the cool gift ideas for retirement include a bedroom and bathroom addition on the first floor, for example. A paid-off home has several advantages and disadvantages that need to be discussed.
Few Retirement Options to Consider
Neighborhood Amenities
If a new place is warranted, start evaluating different neighborhoods for their medical care quality. Avoid areas with busy hospitals and obvious poor conditions.
You need facilities with ample appointment times and high-tech equipment. Also look for easy freeway or road access to loved ones. Friends and family should be within 10 or 15 minutes of the retirees for visits and everyday help.
They may need to help with shopping or other needs as the retirees age. Moving to a neighborhood with poor amenities affects everyday health and creates stressful retirement feelings.
Considering Retirement Communities
One of the best retirement gifts for men and women is purchasing or reserving a home in a retirement community. These neighborhoods are often met with hesitation on the retiree's part, but they aren't all nursing homes resembling hospitals.
Many retirement communities are single-family homes or apartments that simply reserve the area for older adults. Loved ones are surrounded by like-minded individuals with common amenities for all, such as gyms or pools.
These communities create a close-knit family of retirees that can share ideas and hobbies in a safe environment.
No Income Tax States
There is a major benefit to moving to a state that has no income tax. Alaska, for example, offers no income tax, but the climate isn't preferable.
Moving or remaining in New York state, however, greets you with double-digit income taxes each year. If retirees purchase a home in a non-income tax state, they'll be able to afford more property compared to an expensive state.
Friends, family and the retirees should sit down and calculate the numbers. Moving costs are substantial, but retirees can save money over time with the reduced tax benefits.
Climate And Getting Around
One of the top considerations all retirees need to make is the location's climate. The snow may have a magical feel when you're younger, but the freezing temperatures could be bothersome on joints in older age.
It can be nearly impossible to travel outside the home in poor weather conditions, making it rather dangerous if any retiree has a health scare mid-winter.
Desert and tropical areas can also hold a tempting moving location, but excessively high temperatures are a threat as well. Reliable air conditioning is mandatory for overall safety and health of all retirees. A moderate climate is preferable for any retiree and their health.
Conclusions
Even if you're shopping for retirement gifts for men, consider the bigger picture for the entire family. Local medical facilities and nearby family are core parts of a retiree's life. Avoid isolating anyone or selecting a home price range that is too expensive. Retirement should be as stress-free as possible.