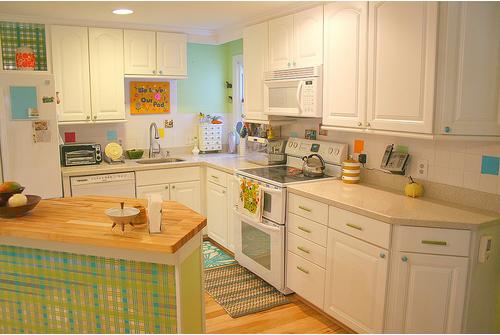 Whether you're a new homeowner, someone you love is a new homeowner or you just don't know what the best gift idea is for that hard to buy for person, you will be able to get some cool gift ideas from these housewarming gift ideas.
These ideas are genius, spectacular, unique and nearly everyone who has a new home will get a kick out of them.
Not only will they warm their heart as well as their new home, the gifts are something they will actually be able to use! Never question again what you're going to get the new homeowner in your life with this list.
Kitchen Gift Ideas any New Homeowner will Love to Have
Garlic Mincer
The garlic mincing car is one of the coolest gift ideas. Who doesn't love some fresh minced garlic?
You don't have to worry about the processed stuff in the jar, you don't have to try for hours to get it chopped into tiny pieces and best of all your hands won't be left smelling like garlic for days.
People love garlic mincers, but this one puts a fun spin on it. It's in the shape of a car and will drive right to get the job of mincing your garlic done in a jiffy.
Cupcake Maker
The cupcake maker is convenient, fun to use and will leave you with nearly perfectly shaped cupcakes everytime. Getting the job done when it comes to cupcakes can be difficult, but this special tool will leave you with no hassle, no fuss and no mess.
Simply pour your cupcake batter into the standalone baker and you'll be good to go. You will no longer have to worry about your cupcakes spilling up and over the top, getting stuck to your pans and making an overall mess in your kitchen.
Perfect for the new homeowners who aren't quite ready to dirty up their brand new oven.
Egg Fry Rings
Most people love the way that certain fast food establishments have an egg that fits nearly perfect on their English muffins.
Most people are usually turned off by the fast food for breakfast scheme, though. This is one of the top housewarming gift ideas because it allows you to get that perfect muffin shaped egg right at home.
A set of egg fry rings is great for anyone who wants a McMuffin in the comfort of their home without the guilt that is associated with a visit to the fast food giant.
The set is also designed to work well with non stick and Teflon pans.
Chopstick + Fork
Do you know someone who loves to use chopsticks but hates the effort required to use them? If so, the chork is a great housewarming gift idea.
The chork provides the traditional chopstick option so you can eat your noodles the way you want. It also has a fork on the end for when you get a little stuck with the chopsticks, or when you just want to use the fork.
This truly unique utensil is the best option for people who want something that nobody else has in their kitchen.
Butter Dispenser
With a one click butter dispenser, you will be able to get your butter out and on your toast quickly. You won't have to worry about letting it soften up or trying to rub hard butter everywhere.
This gadget is also the perfect tool for the new homeowner who loves to cook, bake and use pats of butter on everything that they eat.
Make sure that your homeowner is prepared with the only butter tool that they will ever need. Nothing will be "butter" than having this tool in your in your brand new home or apartment.