Finding the Perfect Christmas Gifts for Mom
There is no other time in the year that feels as good as Christmas. Maybe it is because our life chapter for the current year is soon coming to an end. It is a time for reflection and a look back at all the important relationships in our life.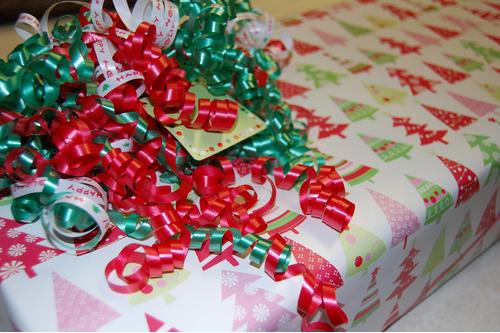 Through gift giving, we sought to remind not only the other party, but also ourselves, on how much we cherish the relationship.
Mom is always high on our Christmas gift recipient list. If you are tight-squeezed on budget, fret not. There are many inexpensive Christmas gifts for mom that you can give, albeit with a little bit of thinking and ingenuinity.
Know Your Options for the Best Christmas Gift Ideas for Mom
Popular Christmas Gifts for Mom: Jewelry
Every woman loves to be beautiful and mom is no exception. But having spent all her monthly allowance for groceries and household chores, she will be left with little to splurge on such jewelries as earrings, rings and necklaces.
As son and daughter, do we not want mom to look beautiful as well? I am sure we all do. That is why year after year, jewelry remains the top christmas gifts for mom.
One of the most popular jewelry piece that is presented as Christmas gifts for mom from daughter is the heart necklace that features a mother hugging on to her 3 children. You have the option to choose from 1, 2 or 4 children though.
Among all the jewelries that I have come across, this necklace carries the most profound message that a son or daughter can convey to his or her mom.
Other than this popular necklace, pearl earrings is the prettiest jewelry piece that you can get for your mom as her Christmas present. Simple pearl earrings easily matches both casual and professional outfit.
Homemade Christmas Gifts for Mom
If you are looking for inexpensive Christmas gifts for your mom, then going the homemade approach is the way to go. Homemade Christmas gifts can cost very little money but may take up quite significant chunk of your time.
If done well, the value of a homemade Christmas gift may be on par with a gift that would have cost few hundreds of dollars.
But what kind of stuffs can you make that will serve its purpose as a good Christmas gifts for mom?
One popular homemade Christmas gift idea is to bake your own cookies or cupcakes. It does not take a masterchef to bake a Christmas cookie. All it takes is few packs of flour, water and sugar. (Click here if you are looking for Christmas cookie recipe)
Some people prefer a homemade gift that non-food based as gifts like cookies are gone after they are consumed.
Another cool gift idea is to download few of your mom's favorite photos in Facebook or Instagram, get them printed out to make a gigantic card board.
To make the card board even more cool, you can add short poems that you have composed yourself.
Household Appliances
Another meaningful Christmas gifts for mom are household appliances. Think about the household chores that your mom do everyday.
If you think there is an equipment or appliance that can ease her work load, getting it as a Christmas gift for your mom will be one of the sweetest thing you can do in order to make her life easier.
Vacuum cleaner is one of the least expensive but most useful household appliances that any mom will appreciate.
If your mom is still sweeping and mopping the floor the manual way, you can try to get one of the steam-based vacuum cleaner.
It will not make home cleaning faster but also much easier. Food processor, hand blender and dinnerware set are just some of the items that make nice Christmas gifts that no mother will disapprove.
Make Your Pick for the Best Christmas Gifts for Mom
These are few simple Christmas gift ideas that you can get for your mom. If you are thinking of buying these gifts, make sure you check their prices online.
Give yourself plenty of buffer if you want to ensure your gifts arrive at your doorstep before Christmas and minimize the possibility of it being delayed.
Of course, if you are already decided on what you want to get for your mom for Christmas way before, make sure you monitor the Black Friday deals for the item you have in mind.
Are you attending any white elephant gift exchange party this Christmas? If you are, take a look at the creative white elephant gift ideas that will make the best bad santa gifts.