Fun Blog to Make Hunting for Cool Gift Ideas Fun Again
Gift hunting can mean a lot of fun but it can also mean a lot of pain. It depends on what I called the 3 'W's – Why, Who and When.
Keys to the Perfect Cool Gift Ideas
The first obvious question before you kick off that gift hunt is to ask yourself why you are buying a gift anyway.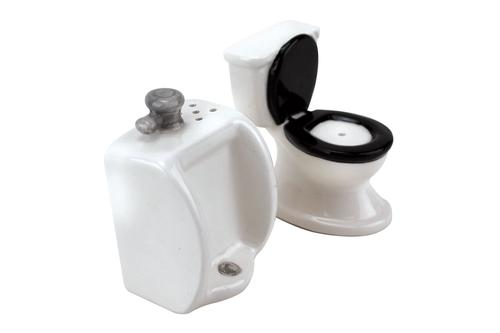 The list of possible answers is endless. The most common reason why you're buying a gift is to express what cannot be expressed using words. Love and appreciation are examples of the intangibles best expressed using gifts more than anything else.
Once you've identified your reason, the next question is to ask yourself who you are buying the gift for. This is the most important piece of the whole gift hunting puzzle.
If dad is who that gift is for, you don't want to end up looking at the best gift ideas for mom. If you're buying that gift for your girlfriend, you want to skip all the recommended mother's day gift ideas. That's holy sin!
Knowing who your gift is meant for is important because it helps you set the right budget. I don't mean to promote hedonism. But think about it.
Do you think you'll be spending the same amount of money to buy a thank you gift for your #1 teacher and to buy the best retirement gifts for your dad? I trust you know the sane answer to the question.
The last piece of 'W' is also important because it defines the time you have in hunting for those cool gift ideas.
Hunting the best birthday gifts for your boyfriend can stretch from a week or up to a month before the actual day. There are exceptions though. If his birthday happens to fall near Christmas, it is always better to avoid the last minute rush.
The outage that happens to UPS during the 2013 Christmas season serves as a good reminder to all of us. The next time you hunt for those funny white elephant gift ideas, you'd better make sure to wrap things up and place your order early.
While this piece of advice is usually applied to Christmas, it is also applicable to such occasions as Mother's day and Valentine's day.
The Occasions
The quest for the coolest gift ideas is fun! But that is usually true only on the first time.
I remember how much I enjoyed myself when the first time I was out hunting for the first housewarming gift ideas. I bet anyone ever forget about their very first Valentine's day gift search. Do you?
If you have to do it over and over again, year after year, do you still feel the excitement? If this report is to be trusted, the answer is "I doubt so". Any cool gift idea will slowly lose its taste and turn bland. Law of diminishing return applies here.
But fret not! That's what we at EasyGiftIdeas.Org do best! We scoured thousands and thousands of cool gift ideas from the world over.
Why? So that you don't have to. We hunt down every single gift idea. From cool gift ideas for men to cool gift ideas for teens. From creative homemade gift ideas to unique gift ideas. What we do next is to shortlist only the best. With our easy gift ideas and recommendations for the different occasions, it saves you hours of research time.
When all you have to do is choose from nothing but the best, your gift hunt can be fun again!
Don't Lose Track
Whether you are enjoying or simply dragging yourself with your gift quest, it is easy to forget the whole purpose or meaning behind the gift itself.
Don't simply judge a gift by its price tag. Focus on the message that you want the gift to convey.
If it is meant to be the best white elephant gift, you may want to let yourself loose so your gift will inject fun to the party atmosphere. But of course you have to keep in mind the background of your audience. This is to avoid any embarassing moment during the party.
The quest for cool gift ideas for co-workers is often the hardest but one that usually surfaces only during the year-end holiday period. Holiday gift exchange party is common among office workers. For such occasion, you want to ensure you get nothing but the coolest white elephant gifts for your co-workers.
If it is meant to mark your grandmother passing of the half a century mark, you may want to think a bit more and put yourself in her shoes. Mind you that the considerations for what constitute the best 50th birthday idea can be totally irrelevant to the considerations for what constitute a great graduation gift idea.
Whatever your purpose is, we wish you a happy gift hunting!